Whether you love it or hate it, social media plays a big part in the growth and success of your small pet business. While it's certainly not the be-all-end-all, it can be used to effectively and inexpensively market your business. That being said, managing social media accounts is a big job, and as a solopreneur or small pet biz, you likely have your hands full with all kinds of responsibilities and tasks. 
To make your job easier, we recommend using a range of social media tools. There are countless tools out there, all designed to help you save time, stay organized, give your social media accounts a professional look, and more. Keep reading to learn about the tools we recommend so you can up your social media game and grow your business with less stress and less work!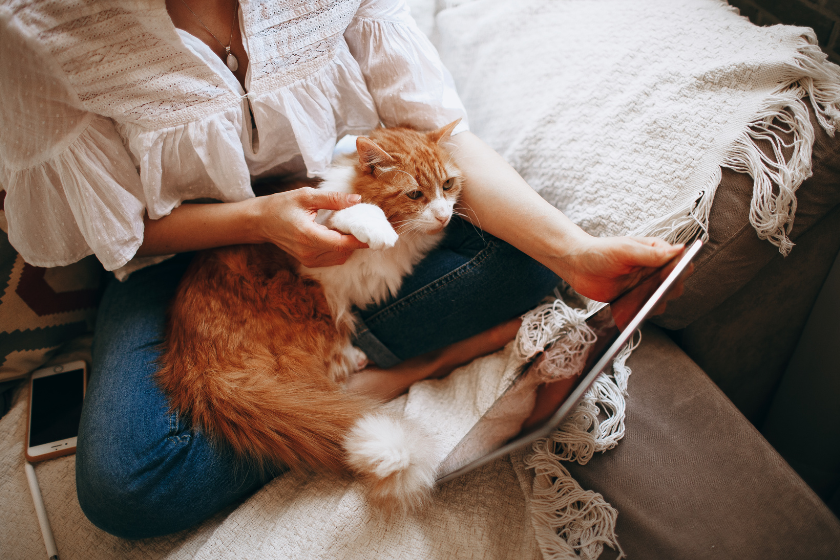 Why Are Social Media Tools Important? 
As a solopreneur or small business, we totally understand the struggles of wearing multiple hats. Depending on what kind of business you run, you might have to fill the roles of writer, content creator, SEO expert, photographer, videographer, editor, customer service, social media manager, marketer, graphic designer…the list goes on and on. 
The crazy thing is that most of these jobs are required for a good social media strategy alone, not to mention all the other ways they are required in your business. Think about it – for Instagram alone, you have to have quality photos and videos, be able to edit them well, write captions, generate content ideas, respond to comments and DMs, use hashtags and keywords strategically, etc. 
You are likely better at some of these tasks and responsibilities than others, and even if you are amazing at ALL of the things, you don't have an unlimited supply of time. This is where social media tools come into play.
As mentioned, there are a wide variety of tools that can help you with your social media responsibilities. There are:
Tools to help you plan your social media content calendar 

Social media scheduling tools

Photo and video editing programs

Social media listening tools

Design and branding tools
Though it's certainly not required to use any kind of social media tool, they are all here to help you save time, streamline your tasks, keep you organized, and make sure you're putting your best foot forward visually (think photos, videos, design, and branding). Long story short, using tools will make your job easier and help you to do it better and more efficiently. 
Build Your Social Media Toolkit with These 18 Tools
So you're convinced you need some help with your social media game, but you're unsure which tools and programs to use. There are tons out there, and it's not easy to decipher which ones are the best or what you need. Don't worry – we've got you covered with a list of social media apps that we recommend.
Create a Content Calendar
Creating a social media content calendar is a great way to stay organized and keep yourself accountable to a posting schedule. Sure, you can always use a planner/calendar and a pen or pencil, but there are actually lots of options for apps and programs to help with this. Many of these calendar/planner-type apps also have lots of other capabilities as well, such as social media post scheduling, to-do lists, etc. Here are a few of our favorites:
AirTable


We here at BlogPaws are huge AirTable fans. We use it for a multitude of purposes, including our social media content calendar. If you aren't familiar with this multi-faceted tool, it is a database tool somewhat similar to Microsoft Excel but with a lot more functionality.




Pricing: There is a free plan available that will likely serve all your needs. However, there are also plan upgrades available starting at $10/month.

Trello


Trello is a visual list-making app that is great for things like keeping a to-do list, organizing projects, and creating a content calendar.




Pricing: Trello has a free plan, as well as paid upgrades starting at $5/month.

Marketing Calendar by CoSchedule


This program is another one that can help with multiple aspects of your business organization, including creating and keeping up with a social media content calendar. It boasts as being an all-in-one marketing calendar.




Pricing: There is a free plan, as well as upgraded plans starting at $29/month.

Loomly


Loomly is one of those apps chock full of various social media management features. One of those features happens to be a content calendar. You can even create custom workflows for your social posts such as Draft > Requires Edits > Pending Approval > Approved > Scheduled > Published. This is especially helpful if you work with a team.




Pricing: Plans start at $26/month.

Sprout Social


Yet another multifunctional social media tool, Sprout Social allows you to streamline your social media planning and scheduling with their content calendar. It allows for team collaboration as well, which is great if you have someone helping you with your social content.




Pricing: Plans start at $89/month.
Other content calendar tools: Buffer, HootSuite, Google Drive
Social Media Listening Tools
Social listening is defined as the monitoring of direct mentions of your brand and conversations related to your brand on social media. It also encompasses customer feedback, specific keywords and topics, industry trends, and the analysis of all of the above. 
Social listening is important because it allows you to respond to relevant conversations, discover new opportunities for your business, and reach new audiences/customers. It can be a lot to keep up with, so thankfully there are several useful social media listening tools out there:
Brandwatch


Brandwatch is a program with tons of capability. Yes, it has social media management tools, such as a content calendar and social inbox for all your channels. But it also has a suite of social listening tools to help you monitor your brand across multiple channels and sources, analyze your competitors, find trending content, and more. Brandwatch is an official partner of Meta, Instagram, Twitter, and TikTok, so you know you're using a trusted program.




Pricing: Their pricing is not listed on their website. You have to book a discovery meeting to get a quote.

Brand24


Brand24 boasts as being "the most effective method of monitoring your brand or product on the Internet." Features of the program include keyword monitoring, hashtag monitoring, trending hashtags, and brand monitoring across not just social media, but across the internet as a whole.




Pricing. There are multiple pricing tiers available, with the least expensive being $39/month.

AgoraPulse


Like many of the social listening tools, AgoraPulse includes social media management functions as well. When it comes to social listening though, AgoraPulse monitors conversations about your brand, your competition, and your space and allows you to quickly respond to any relevant conversations.




Pricing: There is a free plan available, but the Pro plan coming in at $79/month is what will give you fuller social listening capabilities. 

Awario


Awario is a simpler tool than the previously mentioned ones. It doesn't come with all the additional management features, so it's perfect if you're looking for just a social listening tool. It is designed to monitor any brand mentions from all over the internet and social media. It tracks mentions in any language and any location.




Pricing: Plans start at $24/month. 

Mention


Like Awario, Mention is simply a social listening tool. It will help you to track your brand mentions, relevant conversations, and sentiment, and analyze and compare trends across all the social media platforms.




Pricing: Mention does have a free plan, as well as multiple paid tiers. The lowest paid tier is $29/month.
Other social listening tools: Digimind, BrandMentions, Sprout Social, HootSuite, Buffer
Photo & Video Editing Tools
It's no secret that the quality of your photos and videos plays a large role in your social media success. Not only do you need quality photos and videos, but you also want to make sure they are formatted correctly for each of the various platforms. We all know how every social platform has their preferred photo/video orientations and dimensions, and you'll see more success if you adhere to those specifications.

Having a nice camera (even phones typically have pretty excellent cameras these days) helps, but there's no shame in using an editing app or program too! A good editing program will allow you to easily adjust brightness and color levels, crop, resize, etc. Here are some of our favorite photo and video editing apps:
Canva


Canva has many features, and one of our favorites is its easy-to-use photo and video editor. You can adjust levels, resize, apply filters, and add overlays, and if you have Canva Pro, you can even remove the background from an image. Canva Pro will also allow you to easily and quickly resize your images and videos to match the specifications of the various social media platforms.




Pricing: There is a free plan available. An upgrade to Canva Pro is $119.99/year for individuals or $149.90/year for teams.

Adobe Lightroom


This editing app comes with all the usual photo editing capabilities such as adjusting colors and levels, cropping, and resizing. It also has some more advanced features such as the healing tool to cover up or remove unwanted aspects of your photos. You can also save and store presets to ensure your photos all have a cohesive look and feel. This program is available as both a mobile and desktop app.




Pricing: The Lightroom mobile app is free; however, to access all the editing features and sync with your desktop, you'll need a subscription plan. Subscriptions start at $9.99/month. There is no free desktop app available.

InShot


InShot is a powerful all-in-one video editing mobile app. With this app, you can add music, text, transitions, alter video speed, and more. It also has photo editing and collage-making capabilities.




Pricing: InShot has a free plan available, though all your creations will have the InShot watermark on them. There are three paid tiers available, with the lowest one starting at $3.99/month.

Adobe Premiere Rush


Another program from the Adobe family, Premiere Rush is a video editor available as both a desktop and mobile app. This program is a watered-down version of Adobe's fancier Premiere Pro video editing program, though it still comes with all the basic video editing functionality you probably need.




Pricing: Like Adobe Lightroom, the mobile app is free and the desktop app requires a paid subscription. Subscriptions start at $9.99/month.

Your Phone's Photo Editor


It's not always necessary to use an additional app or program to edit your photos and videos! Both iPhones and Android phones have pretty decent photo editing capabilities built in. With these in-phone editors, you have access to all the basic photo editing capabilities you typically need.




Pricing: There's no additional cost for using your phone's editor!
Other editing tools: Afterlight (iOS only), Picsart, Snapseed, iMovie, Quik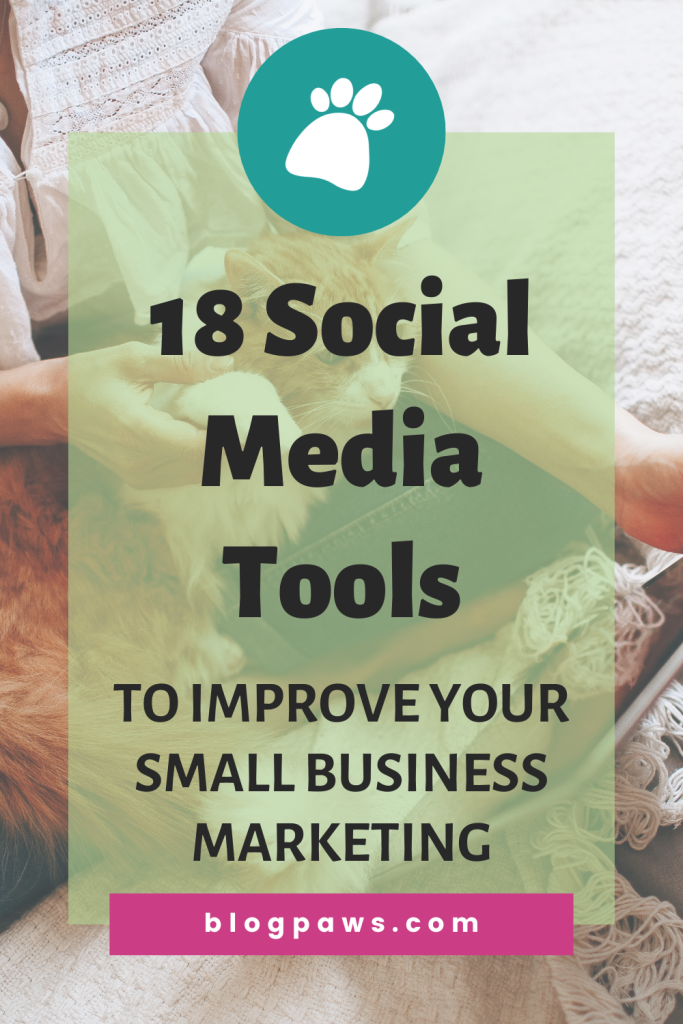 Graphic Design & Branding Tools
Your brand is more than just what you do, what you create, and/or what you sell. Your brand should encompass consistent design elements as well, such as colors, fonts, logos, etc. 
Incorporating your brand colors into your social media content is a great way to create brand recognition and a sense of cohesiveness and style. Thankfully you don't need to be a graphic design pro to be able to do this. Here are our three favorite design and branding tools:
Canva Pro


We know we've already mentioned Canva for its photo and video editing capabilities, but Canva is much more than that. With Canva Pro, you can create a brand kit that stores your brand's colors, fonts, font sizes, and logos. When you create your social media graphics, you can access these branding elements with a click of a button. Canva also has countless templates for assets such as Pinterest pins, Instagram posts and stories, and more.




Pricing: Canva Pro starts at $119.99/year.

Adobe Express


There's a reason we've mentioned multiple Adobe programs in this article. Adobe is a frontrunner when it comes to visual editing and graphic design. Adobe Express is a graphic design program that comes with templates, stock photos, fonts, and other fun features.




Pricing: There is a free version of Adobe Express; however, to unlock all the features, you'll need a subscription, which starts at $9.99.

PicMonkey


PicMonkey is similar to Canva. It includes templates, graphics, fonts, and stock photos. You can create a brand kit with your colors and logos as well. The Pro version offers further capability, allowing you to remove image backgrounds, add animations, and more.




Pricing: Plans start at $7.99/month.
As you can see, there are countless tools to up your social marketing game, and none of them require you to be a professional marketer, photographer, editor, or graphic designer. You obviously don't need ALL of the social media tools mentioned in this article, so we suggest checking several of them out to see which ones best suit your needs. Many of the paid tools offer free trials, so you can even test them out before purchasing. 
Once you've decided which tools you want to keep in your social media toolkit, you'll be set up and ready to breathe new life into your social media strategy!
Which area of social media do you struggle with the most? Have you found a tool to help make it easier?
About the Author: Emily is the Director of Marketing and Community here at BlogPaws. She is also an online content creator and writer for her own site, KittyCatGO, as well as for Cat School. Emily is "mom" to 7 cats, 1 dog, and 2 sugar gliders. When she isn't writing, playing music, or crocheting, Emily and her husband enjoy hiking, road-tripping, camping, and canoeing together with their 3 cat adventurers.